Memorial Jewellery
The loss of a pet or worse, a friend or relative, is a difficult thing for anyone. Being able to carry a tiny piece of them with you in the form of jewellery can make things a little easier to bear.
By adding a small amount of cremation ashes to molten metal, a memorial piece can be created. I will work with you to come up with a design that honours your loved one, be that a ring, a pendant, a charm bead or whatever is most suitable.
If you'd like to talk about a memorial piece please get in touch.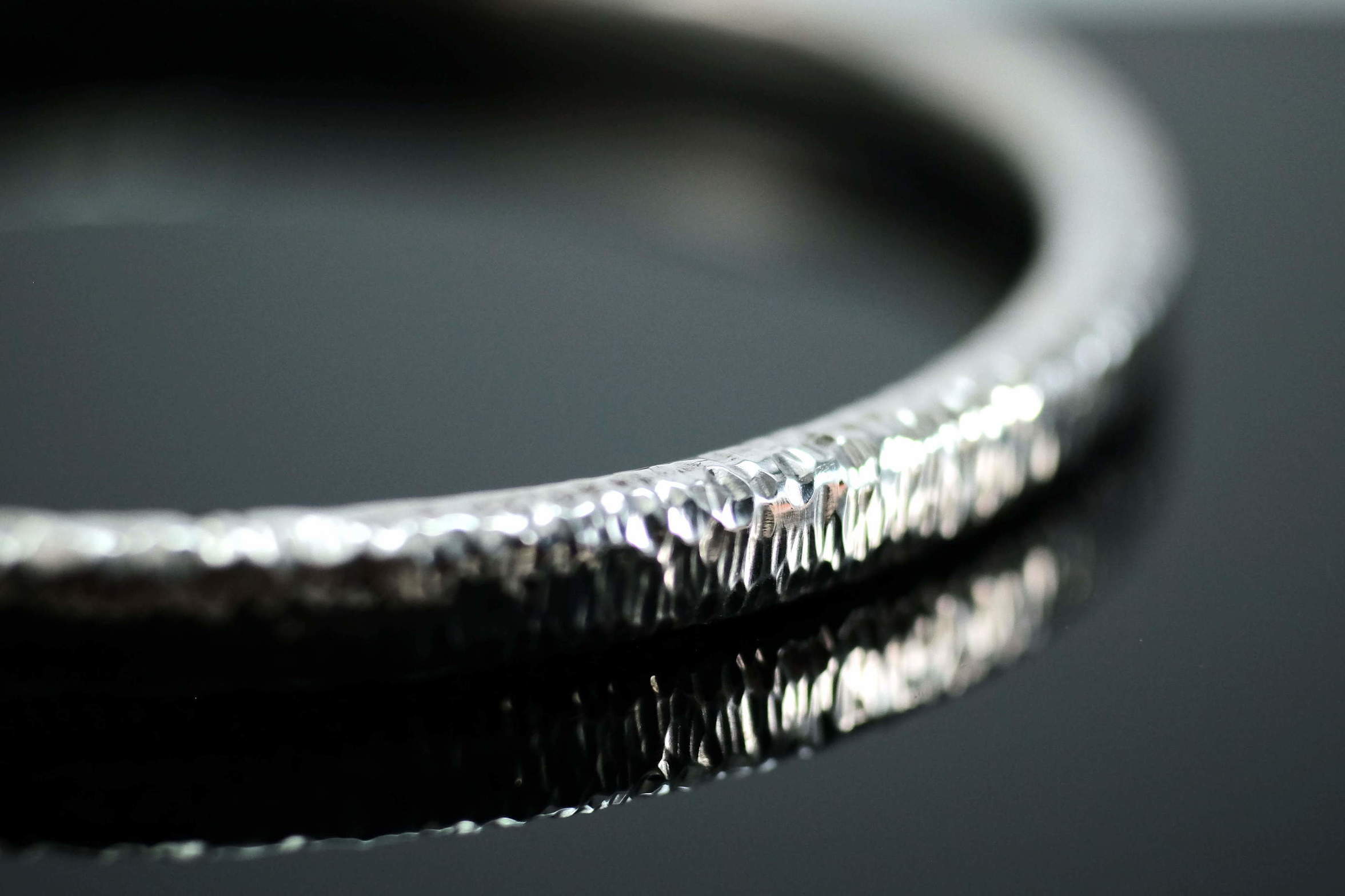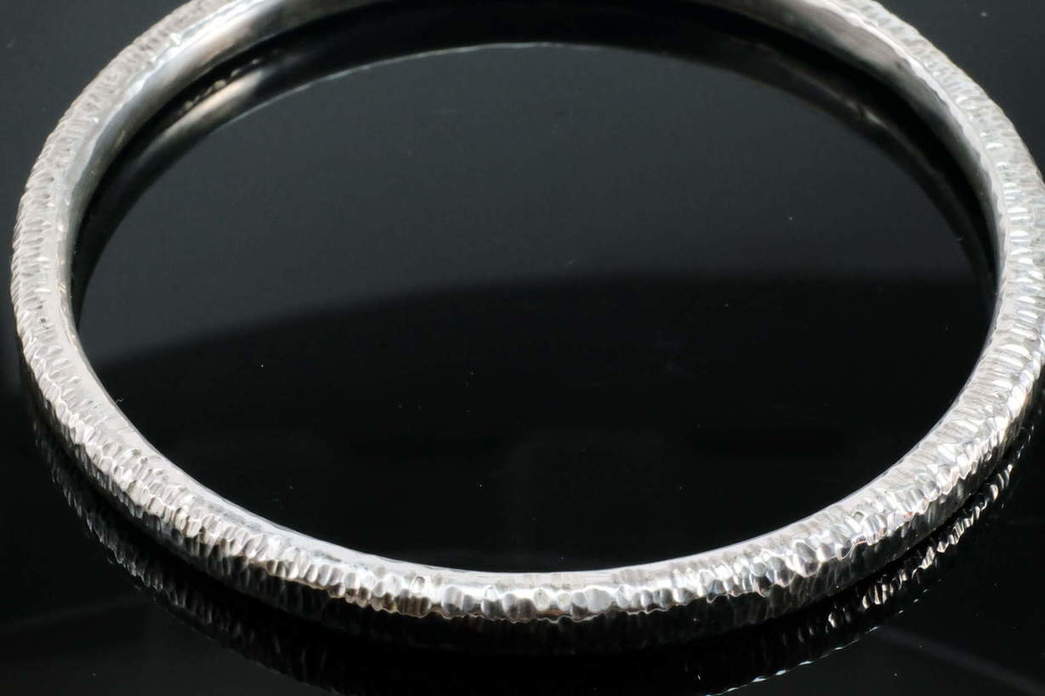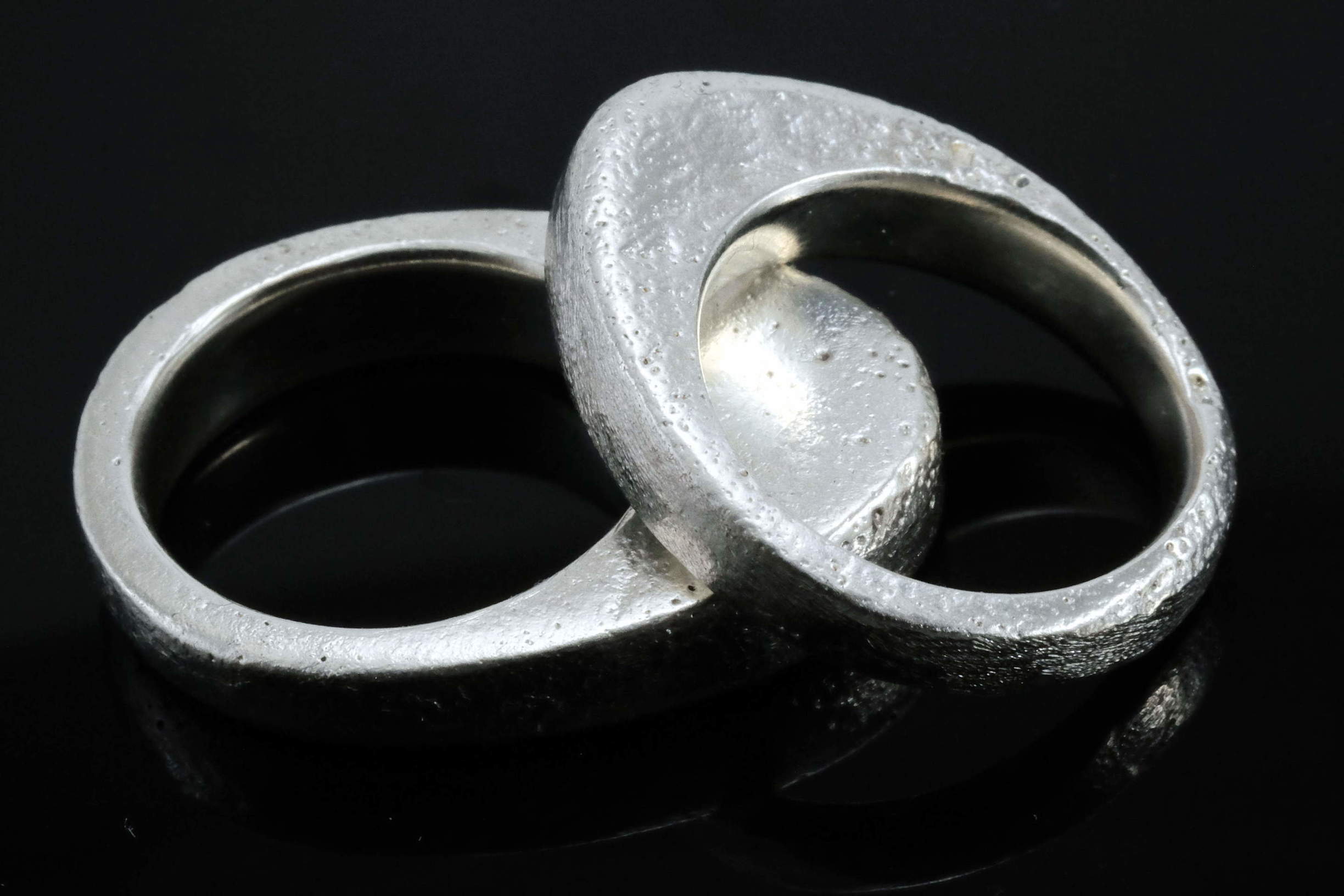 Photos shows hand-forged solid bangle and 'stone texture' stacking rings to customer's own design, using silver + ashes. Images used with permission.