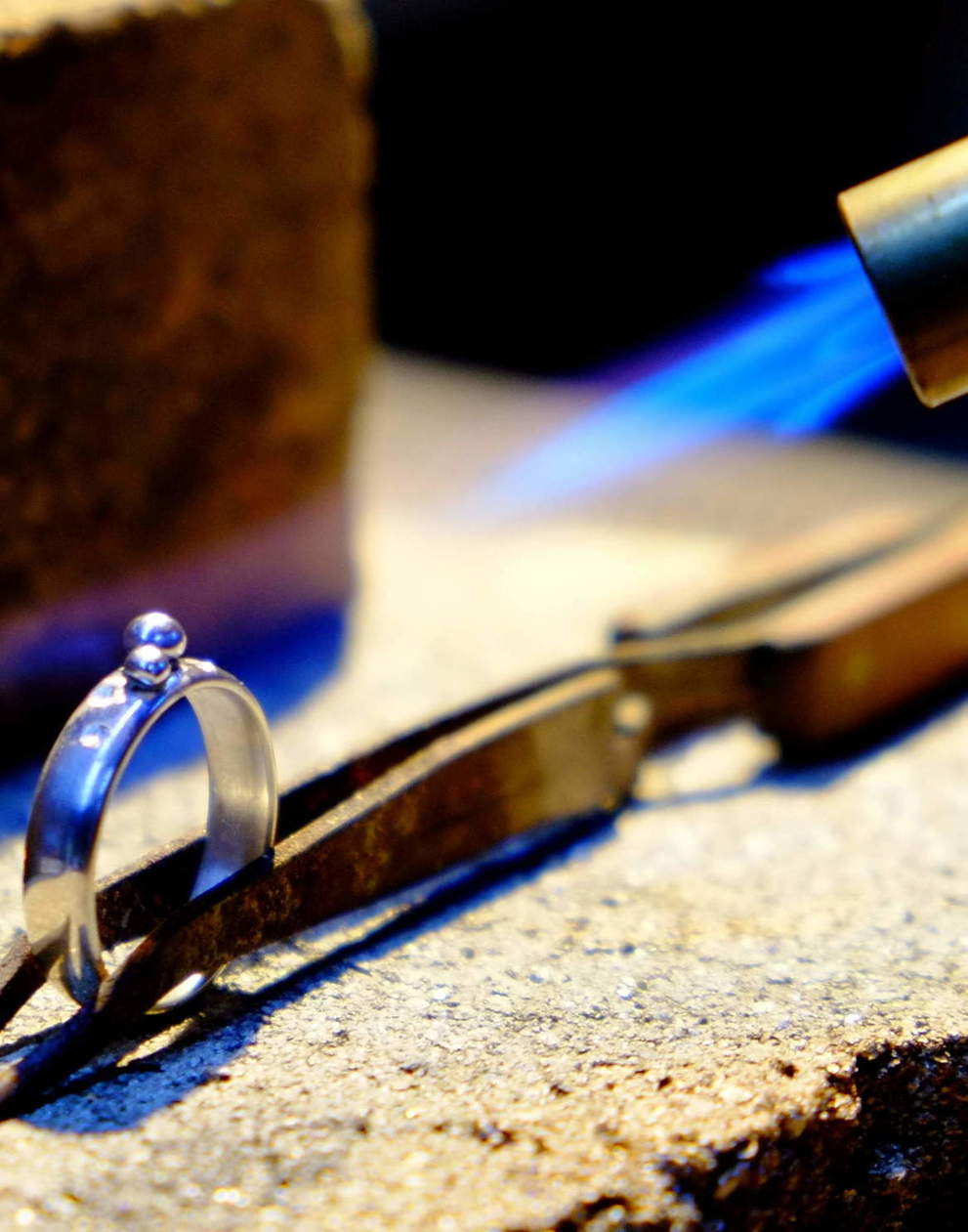 About
With a background in software engineering and visual arts, Mat had been designing and programming websites for several years but took a change in direction after realising that making jewellery and other objects was much more fun than sitting at a computer all day. Why not check out the custom-built (albeit quite untidy) workshop? (click and drag to look around)s
Shinium's pieces are all made from sustainably sourced exotic woods and the highest quality metals, stones and pigments. Inspiration can come from anywhere - from the pattern of the light on a tree to particle physics. Shinium has already collected a number of design accolades, and is sold in stores internationally as well as online.
Custom Design
I'll work with you to create the perfect piece for you. From design to delivery, Shinium can make custom made jewellery both easy and affordable.
A selection of pieces is always available for purchase. Buy something readymade right now, or use any design as inspiration to start building your custom piece.
Get in touch