Electrum Wedding Rings
This alloy of silver and gold is sometimes known as 'green gold' but the ancient Greeks and Egyptians knew it as electrum. Whiter than gold but more colourful than silver, this unusual alloy has the curious property of appearing slightly different colours in different lights - from near-silver in sunlight to yellow-gold in artificial lighting. An electrum ring is a great alternative to traditional wedding rings, and as each ring is individually cast in a one-time mould, yours will be as unique as you are.
The silver and gold is alloyed in-house, which means if you have any heirloom or otherwise significant jewellery you want melting down and including in the mixture, that's perfectly do-able. You and your partner can carry a piece of history around with you every day.
Each ring, or pair of rings, is hand-made to order so please get in touch to discuss your requirements and find out more.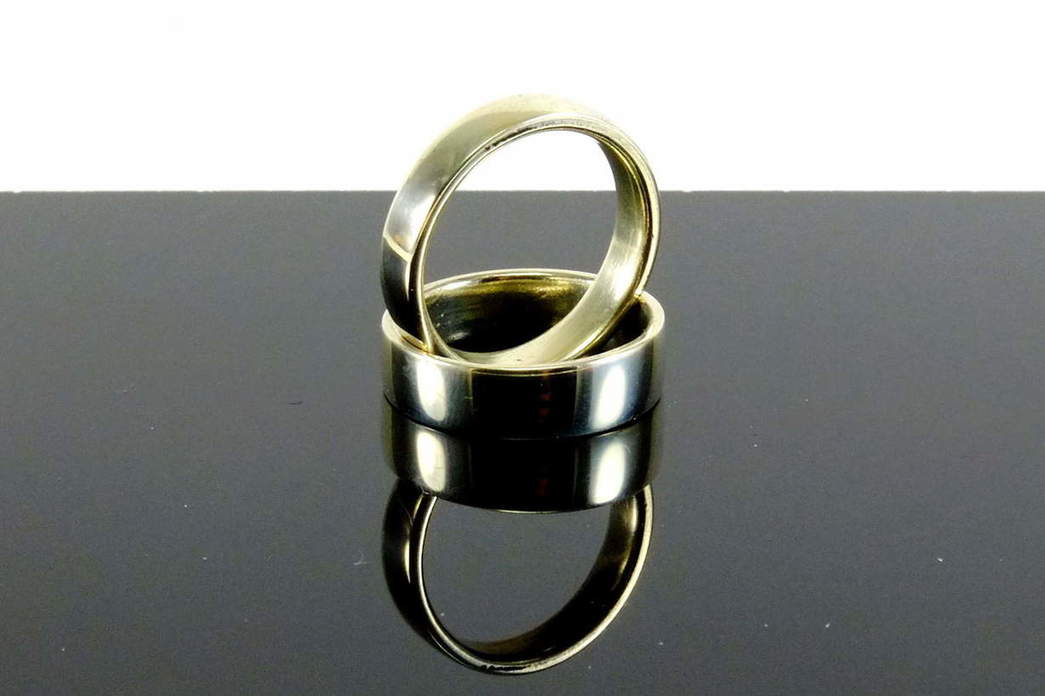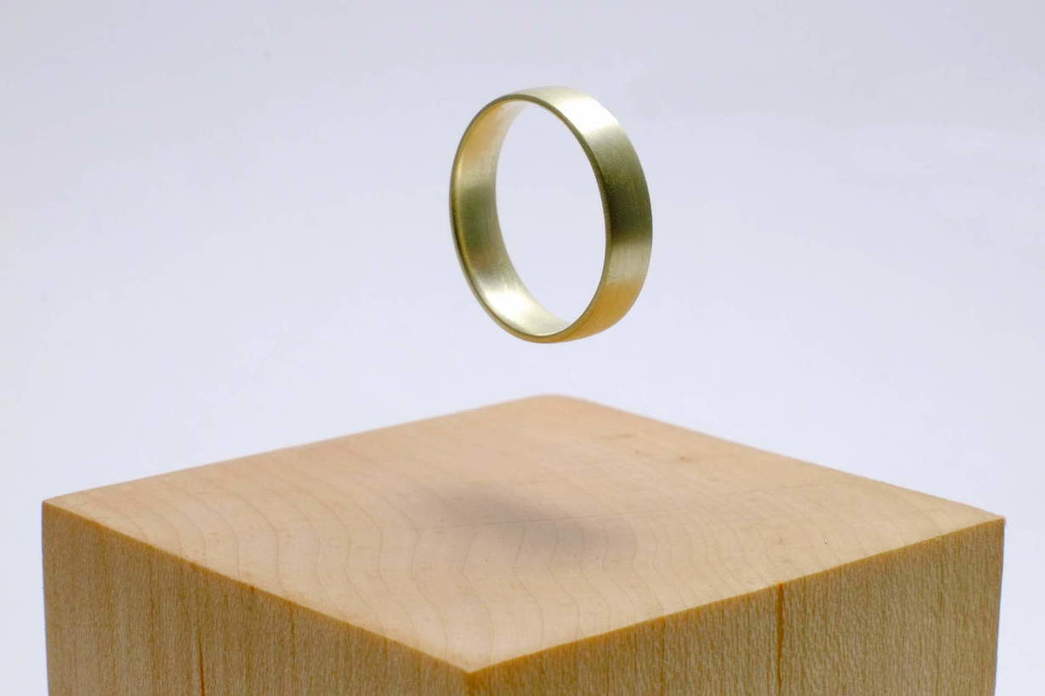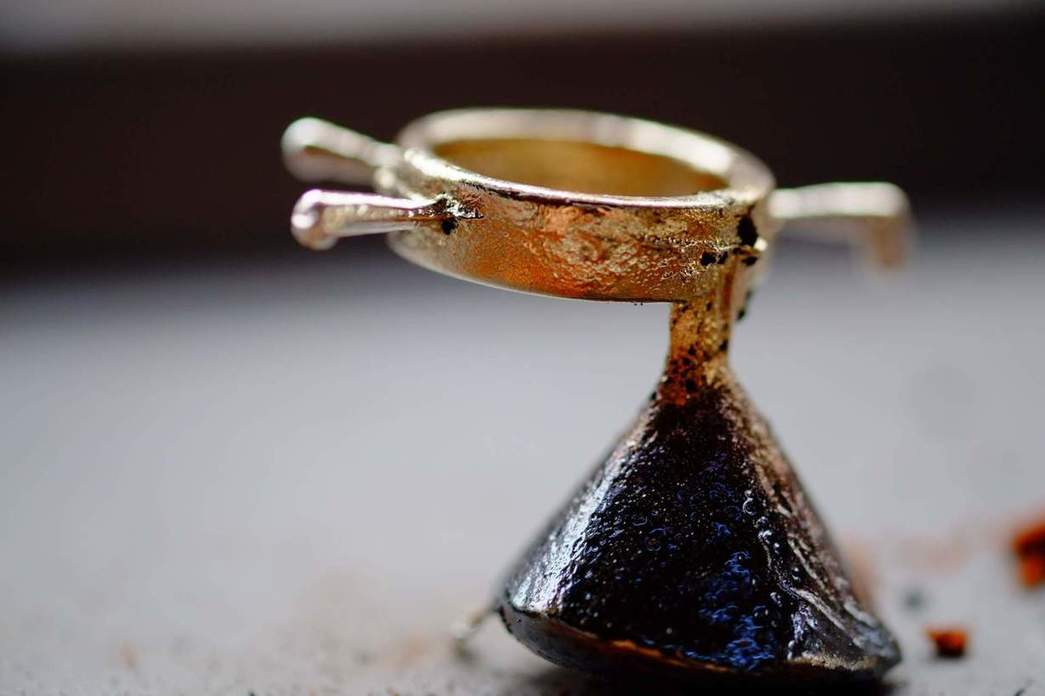 Photos show a matched pair of rings, a matt finish ring and a ring right out of the casting mould - lots of polishing left to do on that!
Feedback from customers
Mat provided us with a friendly, world-class customer service and the most beautiful rings - exactly as we wanted them. I would recommend him to anybody. He is a pleasure to work with.
— Pavel & Alex, London
My fiance and I are absolutely thrilled with Mat's work! He crafted a beautiful set of rings that were just right for us. — Alex & Kirtley, New Jersey
The quality of our wedding rings is outstanding, and we couldn't be happier. The process of deciding on styles was so enjoyable - Mat was really helpful, listening carefully to what we wanted. Getting our rings was definitely one of the least stressful aspects of planning our wedding!
— Grace & Verity, Norwich